The London Spine Unit specialises in the treatment of all spinal disorders from the most common to complex.
The Unit specialises in difficult-to-diagnose conditions and those that have failed previous treatment.
Our specialists are top in their fields and will give you the least invasive treatment options to eradicate your pain and treat the underlying disorder.
We help patients with spine deformities, back and neck pain, spinal injuries, disc problems, sciatica and nerve injuries.
We provide a rapid diagnosis and fast, effective treatments. The spine unit has London's top spinal surgeons with best outcomes.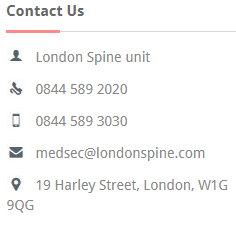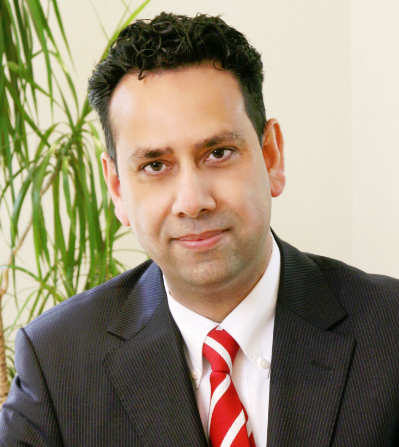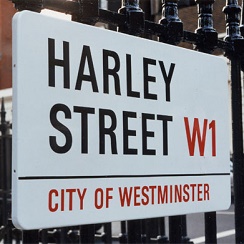 Dr Mo Akmal MD FRCS
Consultant Orthopaedic Spinal Surgeon at Imperial College Healthcare NHS Trust and Clinical Lead at The London Spine Unit.
Specialises in minimally invasive spinal surgery, spinal injections, back and neck pain treatment, spinal trauma and complex spinal surgery.

The London Spine Unit
The London Spine Unit is a centre for excellence in the diagnosis, intervention and aftercare of all spinal conditions and complaints.
The Unit is based on the prestigious Harley Street in a custom built facility equipped with the finest modern technology and equipment.


Leaders in Regenerative Health Care
UK's finest Spine Clinic
Call now : 0844 589 2020
UK's most prestigious Health District offering individualised care for those seeking something more tailor made for their health needs.

We are based on 19 Harley Street London, UK's most prestigious Health District. Providing the most exclusive care.
Are you ready for a consultation?
Your consultation and treatment will be performed by a top accredited consultant.
Schedule your appointment now!
We believe the heart of healthcare is service
Our mission is to provide Safe, Caring, Effective, Responsive and Well Led care focusing only on your needs.
Transforming healthcare
We are constantly improving our diagnostic and treatments by undertaking Research, Development and keeping upto date with Latest technologies from all over the world. Our Specialists are leaders in their respective fields and will always provide you with the least invasive and most modern treatments available.
Uk's Leading Spine Specialists
We believe that it is the doctors who should be leading your care. We select only the best doctors to in providing our services to you.